Our Mission Statement

The Fraternal Order of Eagles is an international non-profit organization uniting fraternally in the spirit of liberty, truth, justice, and equality, to make human life more desirable by lessening its ills and promoting peace, prosperity, gladness and hope.
---
The F.O.E. donates more than $10 million a year to local communities, fundraisers, charities and more. As part of its philosophy, the F.O.E. gives back 100 percent of monies raised in the form of grants. Fundraisers are conducted for eight major charities, including kidney, heart, diabetes, cancer and spinal cord injury funds, a children's fund, memorial foundation and the Golden Eagle Fund.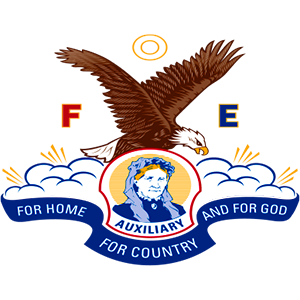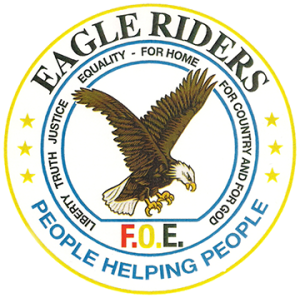 EAGLE RIDERS #3581

All content is subject to copyright and may not be reproduced in any form without the express written consent of the author. While FOE Spaceport Aerie #3581 strives to make the information on this website as timely and accurate as possible, FOE Spaceport Aerie #3581 makes no claims, promises, or guarantees about the accuracy, completeness, or adequacy of the contents of this website, and expressly disclaims liability for errors and omissions in the contents of this website.